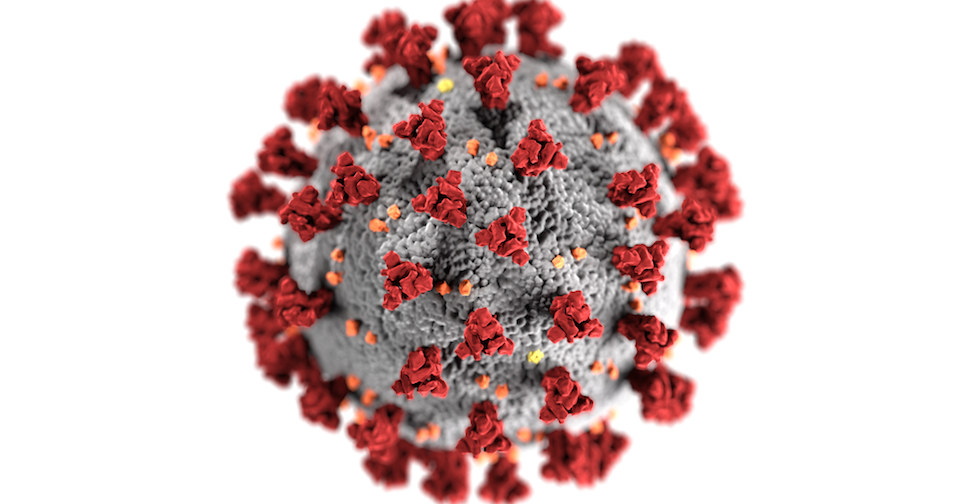 COVID-19 is especially dangerous for cancer patients. People in active cancer treatment are more likely to get COVID-19 and need intensive care. And patients with certain cancers are nearly three times more likely to die from COVID-19 than the general population.
As communities in Wisconsin begin to re-open, we offer two new resources to help ensure cancer patients remain as protected as possible from COVID-19.
Local leaders and businesses can protect cancer patients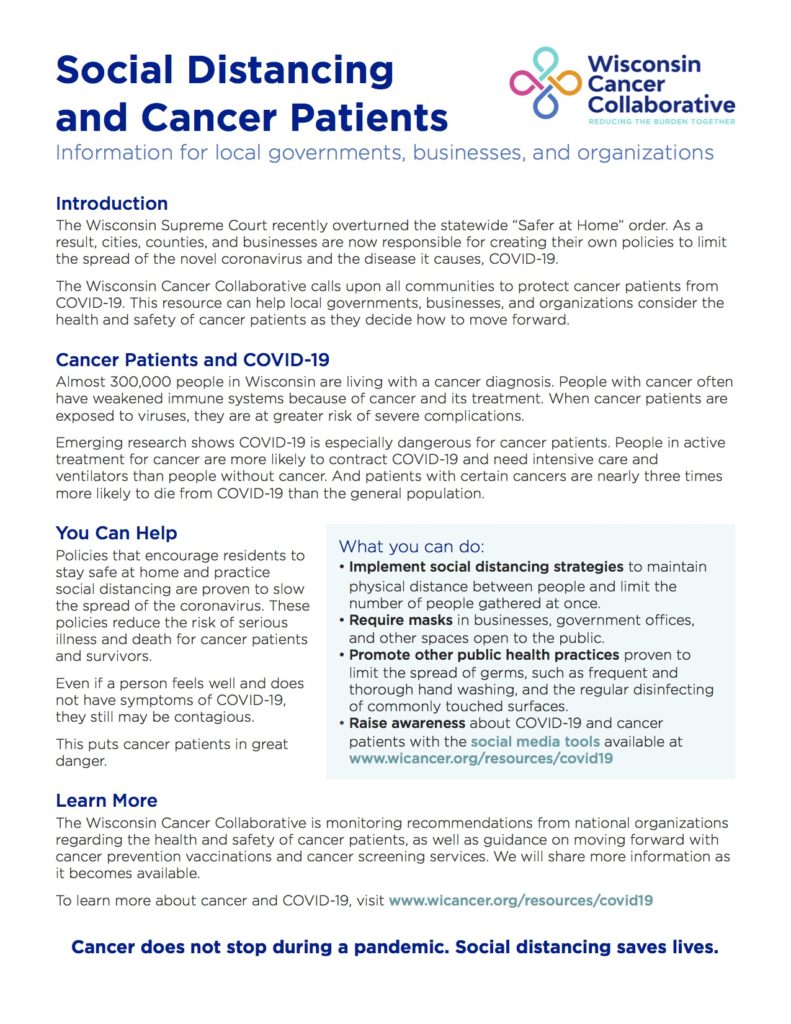 Social Distancing and Cancer Patients is a succinct, one-page PDF that offers guidance to local governments, businesses, and organizations on how to protect the health and safety of cancer patients, now that the statewide "Safer at Home" order has been lifted.
Share this resource with leaders in your community. Because cancer does not stop during a pandemic.
Social media messages to share with your community
Help your community take simple precautions to stay healthy and avoid increasing risk for cancer patients.
Our COVID-19 and Cancer Social Media Toolkit offers ten easy-to-share graphics that raise awareness about COVID-19 and cancer.
Choose from branded graphics that direct followers to our COVID-19 and Cancer resource page, or download unbranded graphics and add your own logo and URL.