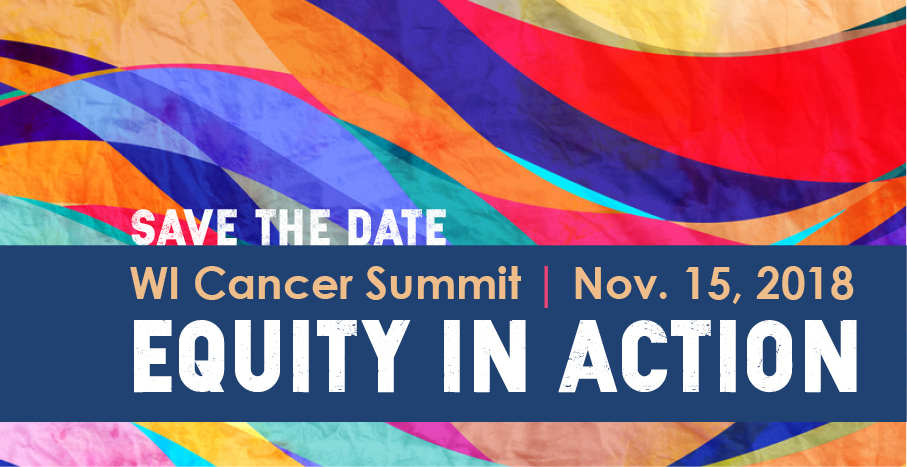 Join us for the day-long 
WI Cancer Summit
 , where WI Cancer Council members and interested members of the public will come together to tackle a wide range of cancer health disparities across our state.
The 2018 WI Cancer Summit features an important and timely theme: "Equity in Action: Dismantling Cancer Health Care Disparities in Wisconsin." Learn more about the data behind cancer health disparities; explore successes and best practices from around the state; and leave with a better understanding of why equity matters in cancer care.'
Who Should Come?
Are you working to address cancer health disparities in your community? Are you a health care provider, researcher, public health advocate, cancer survivor, or other member of the public who believes in the importance of reducing the cancer burden for everyone in Wisconsin? The 
WI Cancer Summit
 is for you.
This event is FREE for Council members; scholarships are available to help members with travel costs.  The WI Cancer Summit is the biggest WI Cancer Council event of the year – we hope to see you there!
2018 WI Cancer Summit
Nov. 15, 2018
The Edgewater Hotel
Madison, WI