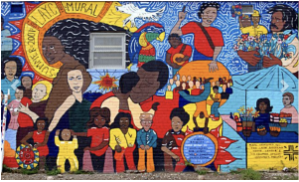 Hispanic and Latino communities bring so many strengths to our state. In fact, they are the fastest growing population in Wisconsin!

Unfortunately, members of our Hispanic and Latino communities often face cancer health disparities and barriers to care.

We can work to dismantle those barriers by learning about the heritage, history, and significant contributions of our Hispanic and Latino populations — and by using that knowledge to inform our work.

You can learn more during National Hispanic Heritage Month, Sept. 15-Oct. 15. Use the resources below to learn, explore, and celebrate!

Photo credit: Detail of Hispanic Heritage Select Photos, by David Valdez
Special thanks to Steering Committee member Crystal Landeros, Community Outreach Coordinator with Aurora Health Center-Kenosha, for helping us compile these resources!