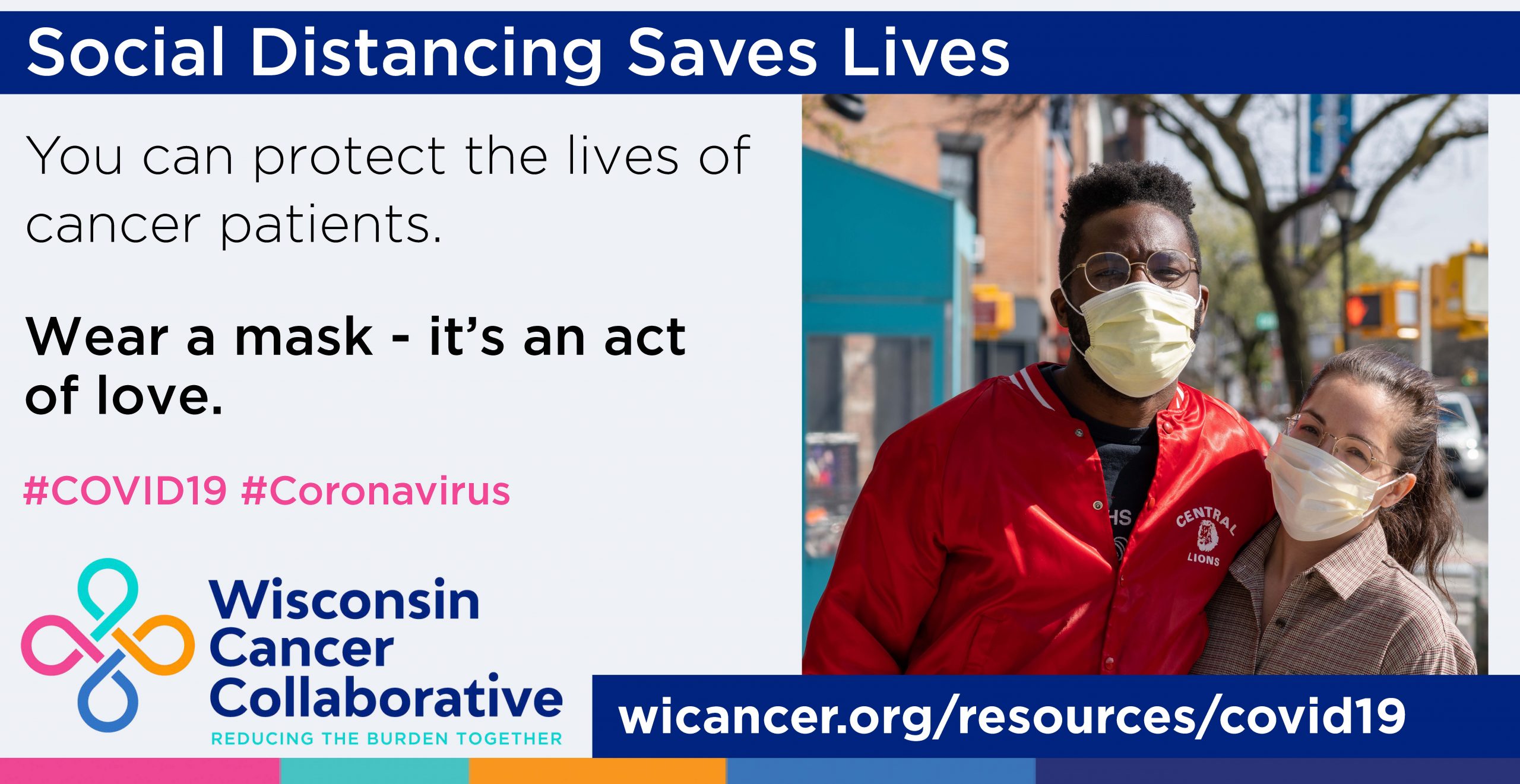 In response to rising cases of COVID-19, Gov. Tony Evers recently issued an emergency order requiring most Wisconsinites ages 5 and older to wear masks indoors. The order, which expires Sept. 28, does not apply to private residences.
Emerging research shows COVID-19 is especially dangerous for cancer patients. In Wisconsin, almost 300,000 people are currently living with a cancer diagnosis.
An updated resource from the Wisconsin Cancer Collaborative, COVID-19 Policies and Cancer Patients, helps local governments and businesses understand how public health policies protect cancer patients and other vulnerable populations from the coronavirus.
We encourage you to share this handout with leaders and decision-makers in your communities.
View COVID-19 Policies and Cancer Patients >>
Related: COVID-19 and Cancer social media graphics >>