State and federal health officials have taken several critical steps to prevent youth access to tobacco products – through both education and regulation.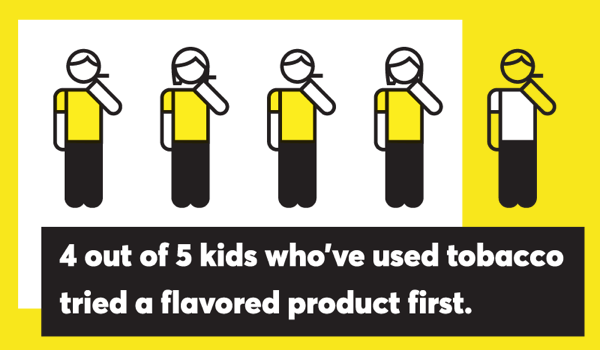 From the Tobacco is Changing campaign
On Oct. 31, 2017, the Wisconsin Department of Health Services launched a campaign called "Tobacco is Changing," aimed at informing parents about flavored tobacco products targeted to children. According to the 2016 Youth Tobacco Survey, 88 percent of high school students and 96 percent of middle school students say they wouldn't try e-cigarettes if they were not flavored.
Earlier this month, the FDA's Center for Tobacco Products (CTP) issued guidance to clarify that its current ban on free samples includes e-cigarettes, aligning with the 2016 "Deeming Rule."
In 2010, the FDA published final regulations aimed at limiting youth access to tobacco products. In addition to prohibiting tobacco product sales to minors, these regulations also banned the distribution of free samples of most tobacco products.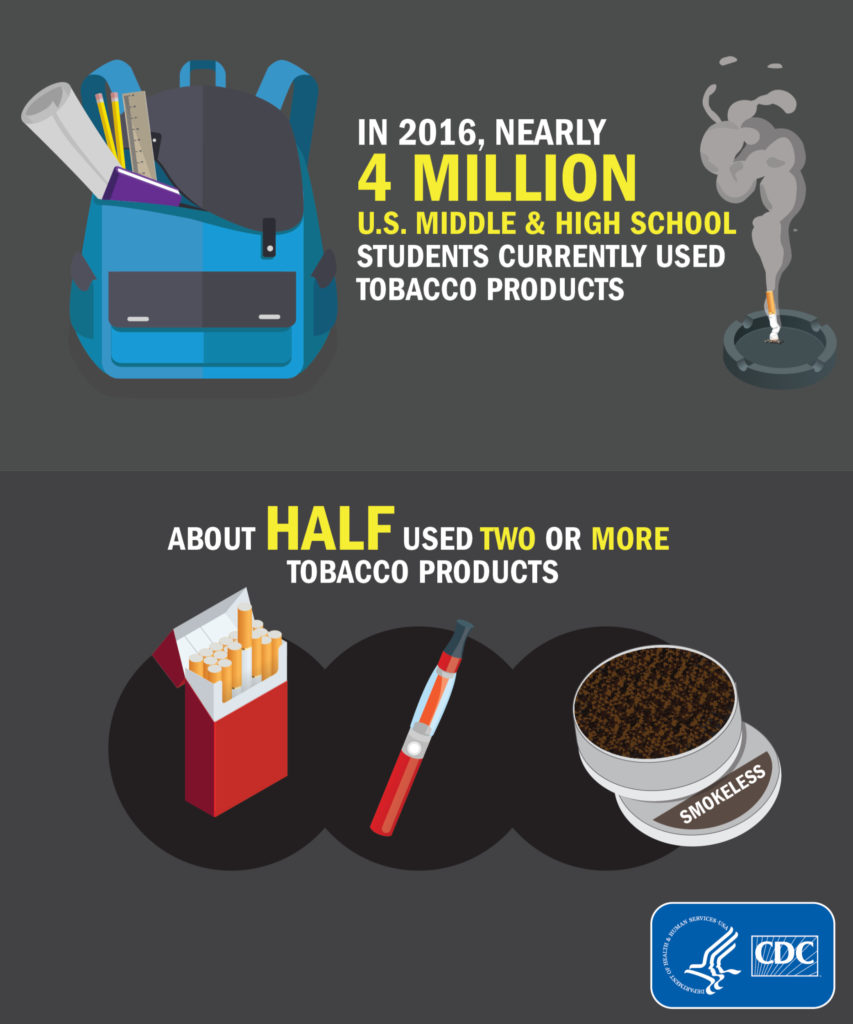 Critically, in its recent guidance the FDA clarified that the ban applies to all e-cigarette components, as well. The FDA specifically addresses the significance of including components in the ban, stating that "if minors can obtain the most expensive components or parts of tobacco products as free 'samples,' they face less significant barriers to using tobacco products."
This new guidance comes on the heels of the FDA's announcement in August 2017 that it is expanding its "Real Cost" public education campaign to focus on the prevention of youth e-cigarette use, which is increasing significantly among both middle and high school students in Wisconsin.
Preventing youth access to tobacco products is a primary strategy within Priority 1 of the WI Comprehensive Cancer Control Plan 2015-2020. For more information on e-cigarettes and youth, check out the Tobwis e-cigarette toolkit or the Surgeon General's "Know the Risks: E-cigarettes and Young People" webpage. Also check out the Tobacco is Changing campaign materials for more information on these new tobacco products.