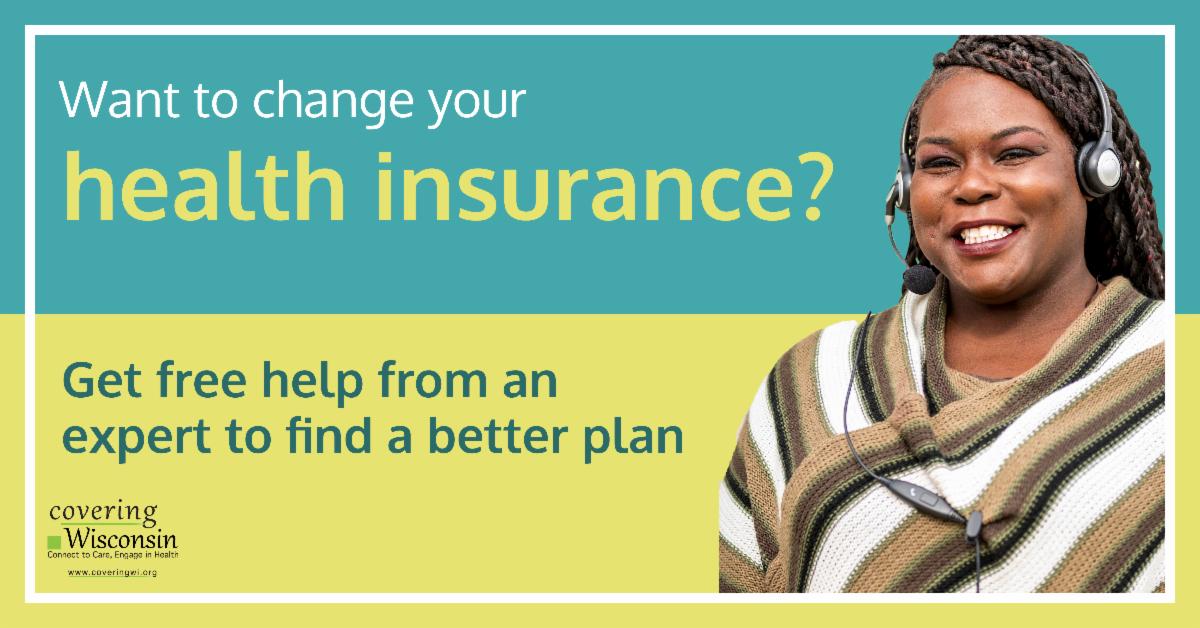 Expanding access to high-quality health insurance means more Wisconsinites can get the timely health care they need.
We can help make this happen by promoting the 2022 health insurance Marketplace's open enrollment period, which started Nov. 1, 2021, and runs through Jan. 15, 2022.

Health insurance coverage will begin Jan. 1 for people who enroll by Dec. 15, or Feb. 1 for those who enroll between Dec. 16 and Jan. 15.

Outside of the open enrollment period, people need a qualifying event, such as the loss of existing health insurance, in order to apply for coverage. You can help to raise awareness of the open enrollment period with the resources available at healthcare.gov or from our partners at Covering Wisconsin.

Increasing the availability of and access to comprehensive health insurance coverage is a strategy of the Wisconsin Cancer Plan's Chapter 1: Health Equity.