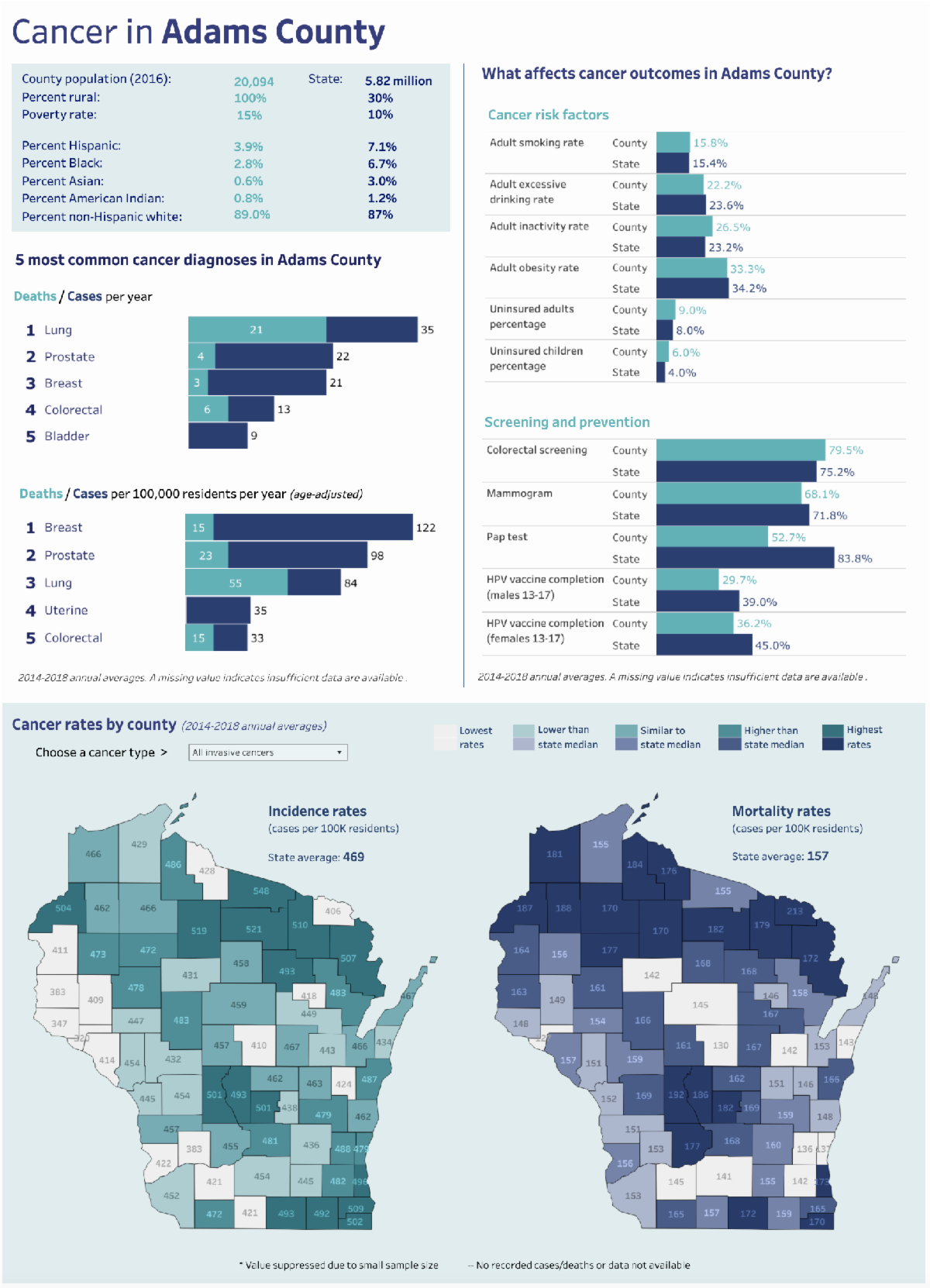 Which cancers and risk factors are most common in your county? How does your county compare to the rest of the state?
You can find the latest data about cancer risks, screening rates, and health outcomes for every county in Wisconsin, thanks to our newest member resource, the County Cancer Data Dashboard.
Use this data dashboard to identify potential needs in your community, create evidence-based programming, support funding applications, raise public awareness, and more.
To get started, visit the data dashboard, choose a Wisconsin county name from the drop-down menu, and then view county-level data to support your work.
If you have a question about the data, what it means, or how to use it, please let us know. Your feedback can help strengthen this important new tool and will inform our new User Guide, coming soon!
View the Dashboard: https://dev-1.wicancer.org/resources/county-cancer-profiles/county-cancer-data-dashboard/