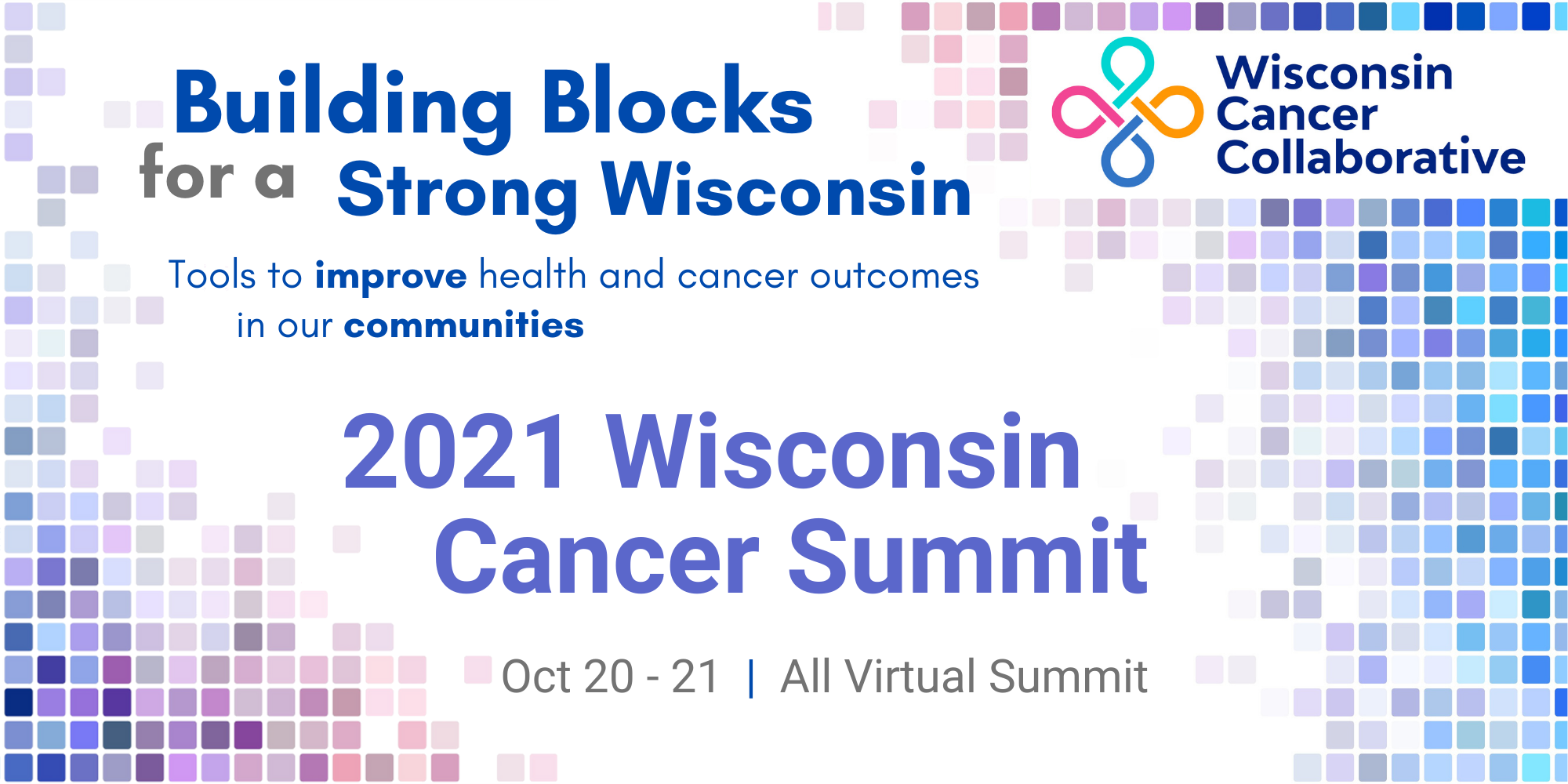 Thank you to everyone who attended the all-virtual 2021 Wisconsin Cancer Summit, Oct. 20-21! The slides, main session recordings, and related resources are now available on our 2021 Summit recap page.
What were your most inspiring take-aways? Here are a few highlights of what Summit attendees are saying:
The Summit speakers gave me concrete examples of how to continue this work during the pandemic.
[Joshua Wright's] presentation was a good reminder that building authentic relationships means we have to adapt our timeline to the community's needs, and not our organizational needs.
[Kirsten Norslien] helped me think of the ways my own team has adjusted to the realities of the pandemic. I don't think we stop to recognize and honor that work nearly enough. What we've lived through and how we've dramatically changed some of our work is really remarkable.
Dr. Jasmine Zapata [keynote speaker] was so full of light and hope it was impossible not to feel buoyed to continue working towards a shared, brighter future without cancer and cancer disparities.
This was by FAR the best discussion of inclusion and diversity that I have attended. It left me inspired to connect.
The mental health session [with speakers Tamara Plath and Tanya Scheidegger] helped to legitimize many of the struggles I and my co-workers have experienced. I was so grateful for the time spent on this presentation. Thank you.
The Summit helped to reinforce and broaden my understanding and appreciation of the pandemic's impact on cancer control and prevention. Very well done.
Mostly, the Summit gave me a great feeling that so many people are working towards this, and that there are always more innovative ways to get where we want to go.
Connection is the key — we heard that from many speakers, in different ways. Thank you!
To view speaker slides, recordings, or the resources shared during the Summit virtual chat, please visit our 2021 Summit recap page. And mark your calendars for next year's Wisconsin Cancer Summit, Oct. 19-20, 2022!