Cancer prevention: Helping patients drink less alcohol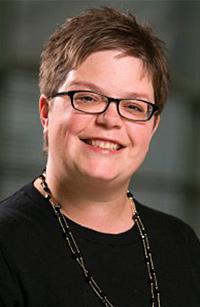 The world's leading professional oncology association announced today a formal statement on the connection between alcohol and cancer.
The statement, from the American Society of Clinical Oncology (ASCO), presents the evidence linking alcohol use and cancer risk and recommends policy changes to reduce high-risk alcohol consumption.
In ASCO's recent National Cancer Opinion Survey, only 30 percent of Americans believed alcohol was a risk factor for cancer.
In reality, alcohol use increases risk for oropharyngeal and larynx cancer, esophageal cancer, liver cancer, breast cancer, and colon cancer. In 2012, an estimated 5.5 percent of all new cancer cases and 5.8 percent of all cancer deaths worldwide were attributable to alcohol use. And 3.5 percent of all cancer deaths in the US are alcohol-related.
"People typically don't associate drinking beer, wine, and hard liquor with increasing their risk of developing cancer in their lifetimes," ASCO President Bruce Johnson, MD, FASCO, said in today's announcement. "However, the link between increased alcohol consumption and cancer has been firmly established."
The ASCO statement is published in the Journal of Clinical Oncology. Its lead author is Noelle LoConte, MD, UW associate professor of medicine. Dr. LoConte is the Principal Investigator for the WI Comprehensive Cancer Control Program and a member of both the WI Cancer Council Steering Committee and Policy Committee.
"Limiting alcohol intake is a means to prevent cancer," Dr. LoConte said in today's announcement. "The good news is that, just like people wear sunscreen to limit their risk of skin cancer, limiting alcohol intake is one more thing people can do to reduce their overall risk of developing cancer."
In addition to proposing policy changes, the ASCO statement encourages health care providers to talk with patients about alcohol as a cancer risk factor and to help patients reduce their alcohol use as a cancer prevention strategy.
This is especially important in Wisconsin, where high-risk drinking is a problem. Wisconsin currently ranks third in the nation for heavy and binge drinking among adults.
The WI Cancer Council will release a companion Alcohol & Cancer FAQ in next month's issue of ENGAGE. This FAQ can be used to raise awareness of the alcohol-cancer connection among patients and community members. Decreasing high-risk alcohol consumption is a priority of the WI Comprehensive Cancer Control Plan 2015-2020.
DON'T MISS: Tune into this Cancer.net podcast, featuring Dr. LoConte: Did You Know Drinking Alcohol Increases Cancer Risk?