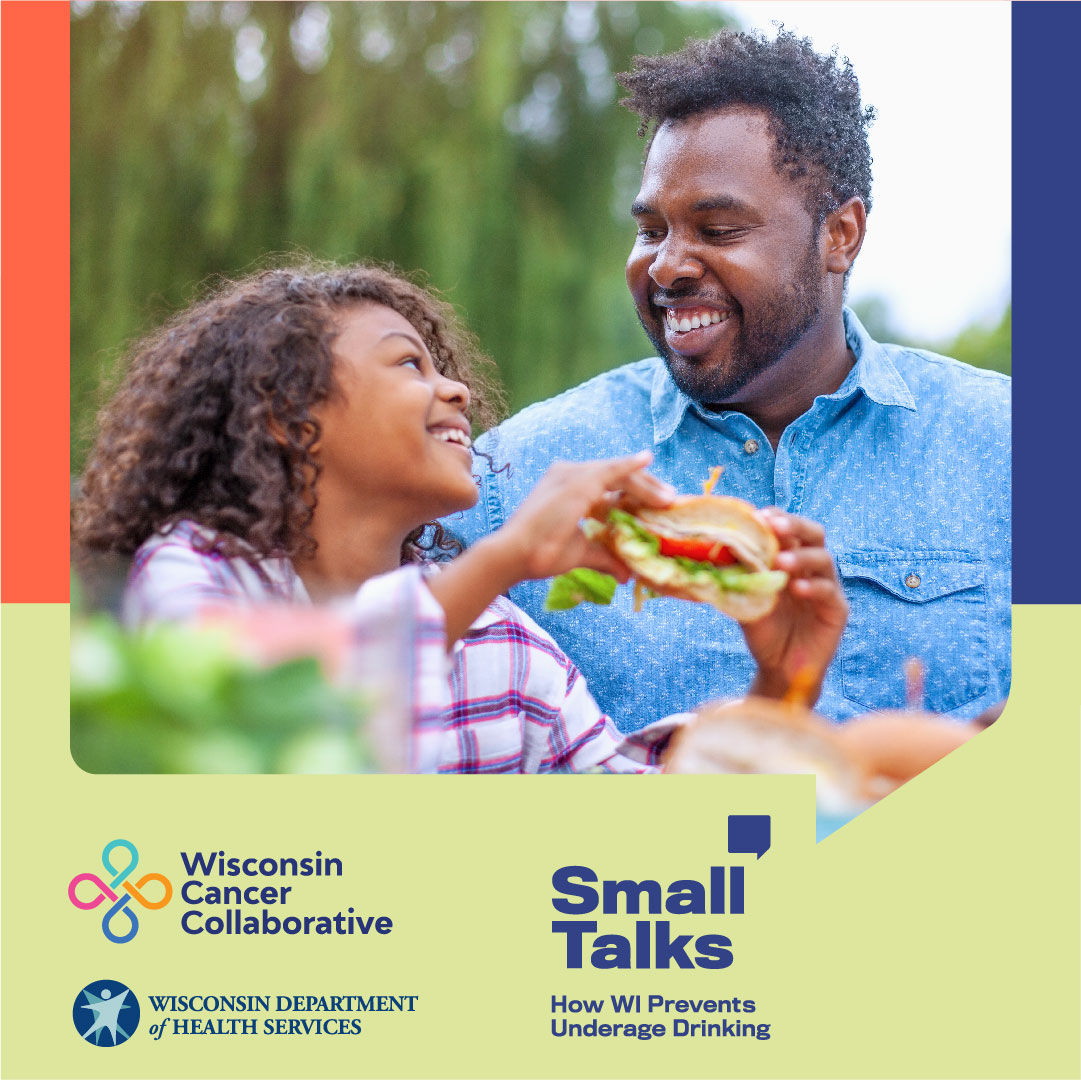 It's no secret that drinking alcohol can affect your health.

However, most people don't know that alcohol use can cause at least seven types of cancer. In fact, alcohol use contributes to 3.5% of all cancer deaths — and 15% of breast cancer deaths — in the United States every year.

Raising awareness about alcohol and cancer is especially important in Wisconsin. We lead the nation in heavy drinking and binge drinking, and cancers linked to alcohol are common in our state.

This is why the Wisconsin Cancer Collaborative has partnered with the Wisconsin Department of Health Services' Small Talks campaign.

The goal of the Small Talks campaign is to reduce underage drinking by encouraging parents to have short, casual conversations with their kids about alcohol. Now this important campaign includes new resources designed to help parents and kids understand the connection between alcohol and cancer.

We are very excited to offer these resources, and we invite you to use them in your community to raise awareness about alcohol and cancer risk.

Learn more in our Partner Toolkit, which includes posts and graphics for your social media channels, content for your organization's newsletter, media talking points, and more.
PLUS: A recent study shows alcohol was tied to 750,000 cancer cases worldwide in 2020.