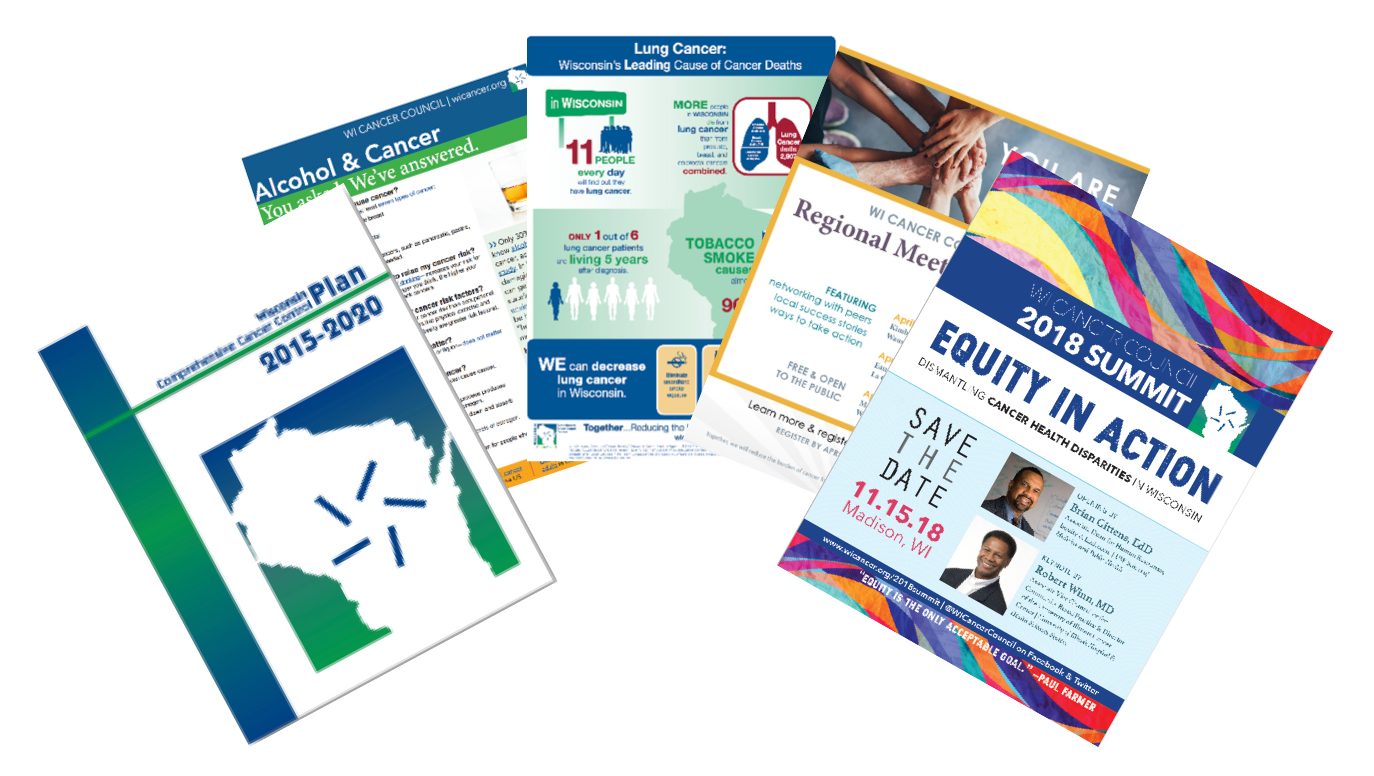 At the beginning of each new legislative session, members of the Policy Committee visit the
state capitol and deliver materials to the office of every member of the senate and assembly, introducing legislators to the WI Cancer Council and our work.
In early 2019, the Committee will be at it again-but this time, they will be taking a more targeted approach in the hopes of making an even greater impact.
In addition to the usual introduction letter and data sharing, the 2019 info drop will include issue-specific education aligned with our WCC Action Plans, and may also include more targeted meetings with legislators and personal stories from Council members working on the frontlines of cancer prevention and control.
"We don't make any asks," explained Courtney Harris, WI CCC Program policy coordinator. "We just introduce ourselves, talk to lawmakers about the cancer burden in their districts, and let them know that we're a resource for information."