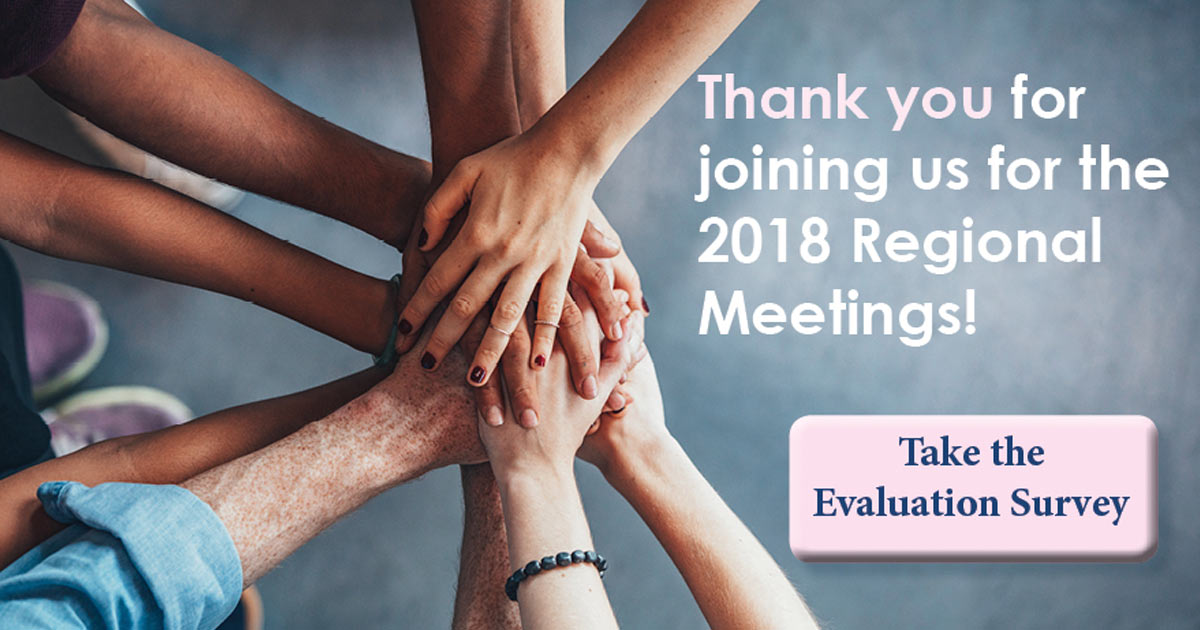 New ideas, inspiring momentum at the 2018 Regional Meetings
Not even a surprise snowstorm could stop the 2018 Regional Meetings from being a success!
Throughout April, 162 participants in six different cities across Wisconsin gathered to network, share success stories, and pledge to help move our Action Plans forward.
Ice and snow threatened to interrupt the meeting in West Allis, just east of Milwaukee – but staff quickly converted the in-person gathering to a lively webinar.
Elsewhere – Kimberly, Eau Claire, Wausau, LaCrosse, and Madison – participants broke up into small groups to discuss the four Action Plans and how they could help.
Participants promised to help develop toolkit materials, share materials with key partners, participate in working groups, gather important data, educate policymakers, and more.
>> Make your own pledge to move the Action Plans forward <<
Each Regional Meeting also featured success stories from local WI Cancer Council members (we'll be featuring them in future issues of ENGAGE!). These success stories included:
Using partnerships and quality improvements to increase advance care planning conversations.
A local health department's efforts to educate the public about the alcohol-cancer connection, which was elevated by the local newspaper's in-kind efforts to raise awareness.
A health education center's success with HPV vaccine education and partnership opportunities.
Collaboration between a cancer treatment facility and local community organizations to increase awareness and use of colorectal cancer screening.
Collaboration between a cancer treatment facility and public schools to increase parent and student awareness of the HPV vaccine's importance in cancer prevention.
WHAT CAN I DO NOW?
Pledge your support for the Action Plans, if you haven't already.
Choose one of our existing resources listed in the Resource Roundup, and share it with a key partner in your community.